Virtual Learning Environment
The School does not operate a Virtual Learning Environment as a mainstream school might do, operating a Waking Day Curriculum means that learning does not take place in the same way.
Our students can access IT in order to use devices to improve and develop their communication, and to give them a voice. Where applicable and practical, every student is issued with a tablet/PC.
We have developed several in-house tablet applications, using photographs, words and word sounds. All our apps are created under the Creative Commons licence and are therefore free to use by anyone. Only one app, Cafe, is "out of beta" at present, and is available through Google Play.
Cafe
Students make cafe choices and the app creates short sentences at the counter.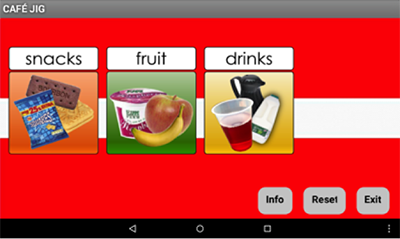 Communication Board
Supplements the Communication Boards we have in place around the school, for students to select key photographs to get their needs met.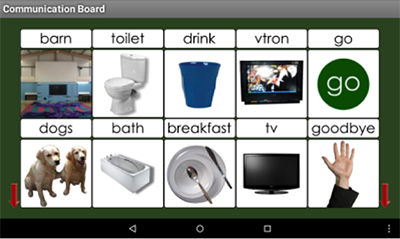 Communication Book
An app that allows staff and students to compile a "jig" of activities, allowing the student to see what they have now and next and so on, a mix of preferred and teaching activities.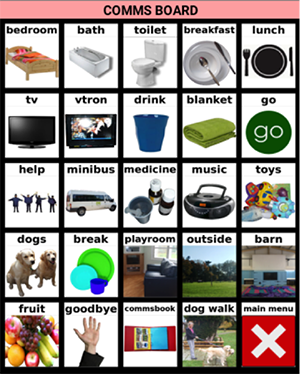 Reflective Learning
"WIGGLE" – Was I Good? Great Learning Everyone
Using a tablet/PC to record video of a teaching session, for playback with the student, allowing for simple reward.