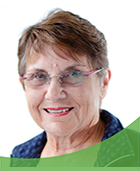 Marion Cornick
Marion founded The Loddon School® in 1988. She has been involved in special education all her teaching life and previously held the headship of three special schools and a directorship of a large facility offering special care and education.
Marion is well known in the field of special education for the contribution she has made to improving the quality of life for a very special group of people who are often marginalised.
Marion also created Liaise Loddon Ltd, a company devoted to the support of adults in the community, providing a continuity of the same philosophy of care and education found at the school.
Marion also developed PROACT-SCIPr-UK® for the UK which is based on a philosophy that places an emphasis on a proactive approach to supporting individuals through times of behavioural crisis in a sensitive and caring manner so that the needs of the whole person are met. Physical interventions are non-aversive and supportive, and are used minimally and only when essential for safety.
Marion has written extensively and lectures both in the UK and internationally.
Area of Assistance: Autism, PROACT-SCIPr-UK®, Education
Committee/Position: Chair of the Trustees.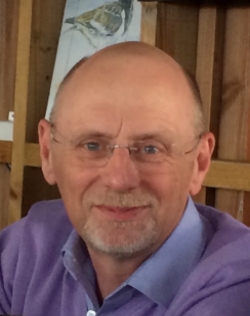 Steve Fussey
Steve qualified as a Chartered Surveyor and prior to retirement spent the last 32 years of his career working in various roles for a large Defence Contractor, managing sites and facilities and culminating in a position on the board of Directors as the Infrastructure Director.
Steve enjoys music, watching football, walking and working as an occasional radio broadcaster, he has been a Director of two local radio stations and a local newspaper in the past and is also currently a Trustee Director of a large Pension Fund and a Trustee of Basingstoke College of Technology.
Area of Assistance: Finance, HR, Business Planning, Facilities
Committee/Position: Finance and HR Committee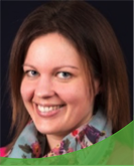 Michelle Payne
Michelle works as an Area Manager covering the South West of England for the National Autistic Society. She previously worked for Liaise Loddon for 13 years. Michelle is a PROACT-SCIPr-UK® Instructor, has a degree in Learning Disabilities (Severe, Profound and Complex) and has post graduate qualifications in autism and education.
As a Trustee I can bring to the Charity a perspective based on the experiences of working in the challenging environment that supporting such unique children brings. I have experience of working closely with Commissioners, Social Workers, Community Teams and Safeguarding and have an understanding of the way in which the processes work and the legislation underpinning it.
Area of Assistance: Autism, safeguarding.
Committee/Position: Named Trustee for Safeguarding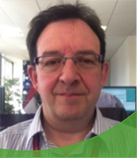 Steve Dobson
Steve graduated from Kingston University with a B.Eng (Hons) degree in Civil Engineering in the early 90's, since then has built up qualifications in H+S, Project and Programme Management and financial management.
He has worked on range of engineering projects, which have included highway, water and sewage treatment, renewable power and more recently telecommunications and broadcast projects.
In his current role, Steve currently works as Principal Project Manager on a facilities management contract within a small team based in Winchester. The contract has been enabled to support over 16,000 assets in the UK, together with an annual budget of £7.8 million.
Most of Steve's career has been behind the scenes, providing solutions and services that we all take for granted, for example: radio, digital tv, highways, removing our waste, provision of drinking water, and providing alternative power solutions.
Steve's engineering, commercial, project, contract, H+S and finance background together with an attention to detail are qualities that he believes are of value to the Charity. This aligns with his main focus and interest which is the environment in which the Children and Staff work in.
Steve had an opportunity to become a Trustee a few years ago, the Charity is in a completely different sector to that of his own and he was extremely impressed when he first visited the School. Working in a commercially competitive environment is very different to that of the Charity, the position of Trustee allows Steve to see things from a different perspective.
On a personal level, Steve is married with 2 children and enjoys mountain biking, motorcycling and supports Chelsea FC.
Area of Assistance: Health & Safety, Project Management.
Committee/Position: Named Trustee for H&S and Facilities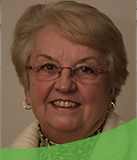 Jennifer Lewendon
Jennifer qualified as an Institutional Manager/Matron Housekeeper after College and went on to manage a Dr Barnardo Home for physically handicapped children.
Her current position is Cook Housekeeper at an Anglican Convent in Ham, Surrey. She has been employed for 32 years and is responsible for most of the buying of catering and household supplies.
Jennifer was an active parent at her sons Scout Troop for over 10 years and enjoyed catering and fundraising for charitable events such as car boot sales.
She is interested in the life that Loddon School provides for the students and as a Trustee hopes that she can help in some small way towards the future for this work to continue.
Area of Assistance: Care Management; Catering, Special needs
Committee/Position: Children's home link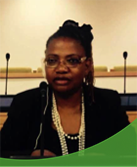 Chipo Musara-Foweraker
Chipo is a Healthwatch Liaison Representative at Sussex Partnership NHS Foundation Trust. She works in partnership with CQC to ensure judgements are informed by up to date information and evidence. Chipo provides specialist advice and input into Healthwatch West Sussex regulatory inspection and investigation activity.
Chipo has an MSc in Autism and Masters in Public Health (MPH) and hopes to provide specialist advice on providing services and looking after children and adults with Autism.
Area of Assistance: LTC, Autism, Governance, International.
Committee/Position: Named Trustee for Loddon Training & Consultancy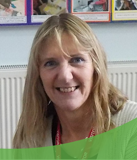 Jennifer Wright
Jenny is an experienced Head teacher in the field of severe and complex needs and autism. She has  been head of two residential special schools during the last 17 years, consistently leading them both through Outstanding or Good Ofsted Inspections. Previously Jenny was the head of primary at an NAS school. Jenny has been part of school improvement and  self-evaluation teams supporting a number of schools in mock Ofsted inspections.
Jenny has a B(Ed),  NPQH and MA(Ed) having completed a dissertation that investigated behaviour management strategies in a special school. She  has given talks on positive behaviour approaches including at an international conference on Autism. Jenny is a PROACT-SCIPr-UK® instructor and has completed the Gary La Vigna longitudinal study in positive approaches to challenging behaviour.
As a Trustee Jenny can bring expertise in self-evaluation and meeting Ofsted inspections, as well as her knowledge of teaching and learning, safeguarding and behaviour support.
Area of Assistance: Autism, Special Education, Leadership and Management in Education.
Committee/Position: Teaching and Learning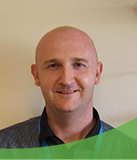 Jonathan Beebee
Jonathan is a registered learning disability nurse and qualified behaviour analyst. He has experience in senior management of health and social care services. Jonathan is passionate about compassionate approaches to supporting people with learning disability that see the person first, and working in partnership with people and their families.
Jonathan has received national recognition for his contributions to Positive Behaviour Support, and has supported national projects relating to people with learning disability with challenging behaviours, offending behaviours, and people who experience inequality in access to healthcare.
Area of Assistance: Care, Leadership and Management in Care, Positive Behaviour support and Continuing Professional Development
Committee/Position: Lead for Training.