Personalised Learning for Life Using Supporting Strategies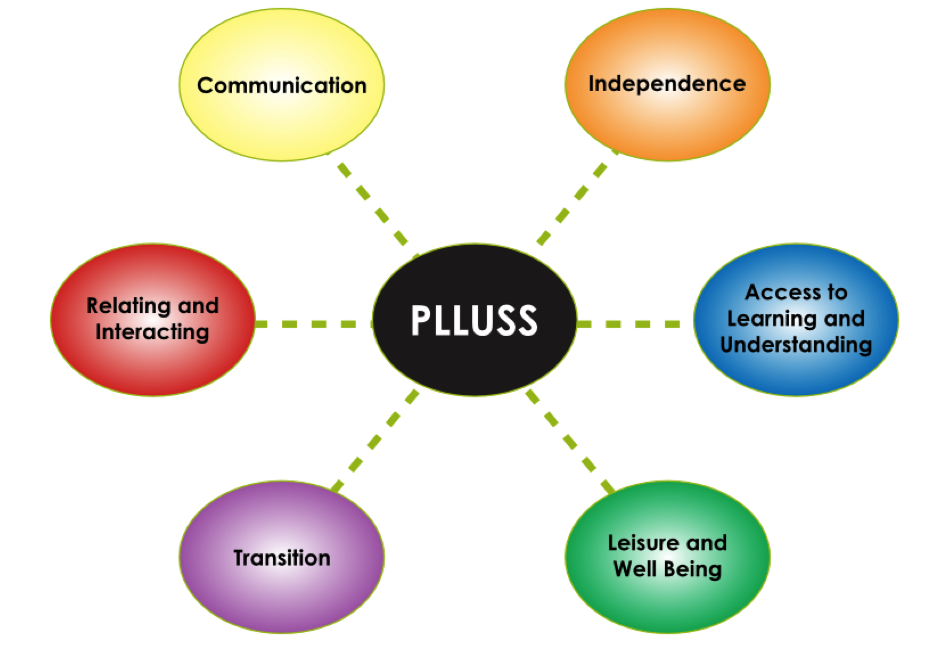 Personalised Learning for Life Using Supportive Strategies is an approach developed by staff at The Loddon School to engage students in activities which both meet their learning needs and motivate them enough to want to repeat experiences. The whole approach involves a structured process of assessment, analysis and the planning of positive learning opportunities for the individual.
PLLUSS is essentially person-centred but teacher-led. Chosen activities focus on what the pupil finds highly motivating but have clearly defined learning outcomes, identified by the teacher.
All experiences are provided within a positive, communication-centred environment, designed to maximise the pupil's quality of life by teaching the most useful skills for life throughout the waking day, some of which will focus on replacing unwanted or restrictive (challenging) behaviours.