PROACT-SCIP
r

-UK®

Positive Range of Options to Avoid Crisis and use Therapy – Strategies for Crisis Intervention (revised for the UK) has its roots in the original Strategies for Crisis Intervention and Prevention (SCIP) Programme from the Office of Departmental Disabilities (OMRDD) – State of New York. The programme focused on supporting staff to teach service users to maintain control and to engage in proactive methods of behaviour change.

The Loddon School®  was established in 1988 using the fundamentals of this approach and extending it to focus on the 'whole person'. Since then it is often referred to as 'the whole approach' to supporting people who may from time to time display behaviours of concern. It's effectiveness is corroborated by data collected within the school which is documented in a paper; 'Fully immersed – progress working for 20 years with an individual who had been in an institution since infancy and how he has helped to develop approaches to learning' by Marion Cornick in 2009.

The PROACT-SCIPr-UK® whole approach is a continuously evolving approach developed by staff from the Loddon Foundation and influenced by practice within the School, colleagues from Liaise Loddon and other external organisations.

PROACT-SCIPr-UK® is underpinned by the work of: Gary Mesibov – TEACCH, Gary LaVigna – IABA, Dave Hewett – Intensive Interaction, and Jody Hoffmann – Positive Approaches and is delivered in context considering the law and guidance within the UK.
The PROACT-SCIP
r

-UK® Gradient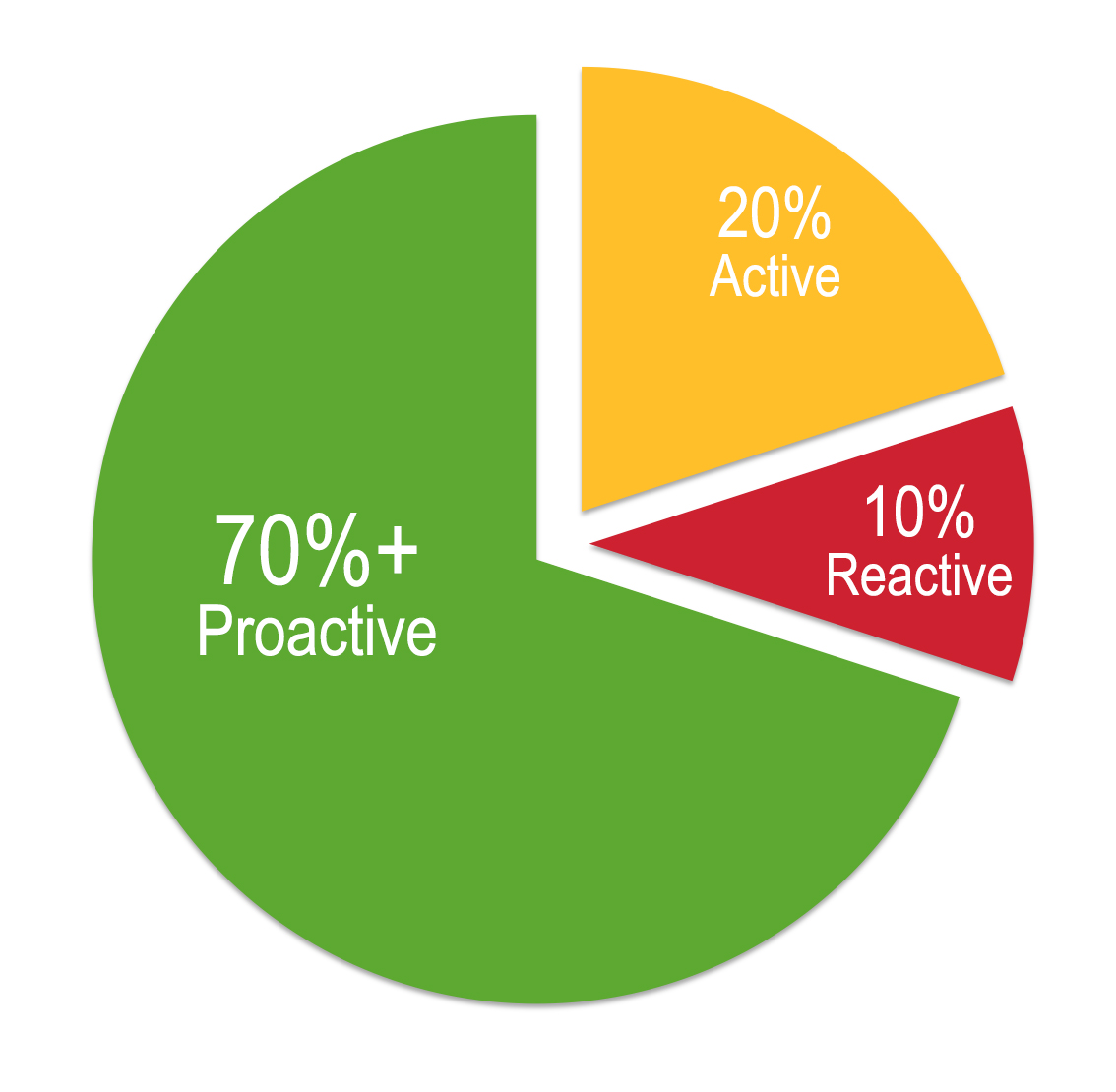 Loddon Training & Consultancy, the external training division of The Loddon Foundation, provides PROACT-SCIPr-UK® training to organisations both nationally and internationally.
Training is delivered from the premise that 'all individuals who from time to time may display behaviours of concern should be supported positively to lead a fulfilling life'. With this in mind the mission of PROACT-SCIPr-UK® is to minimise the use of physical interventions and emphasise behaviour support strategies which are based upon an individual's needs characteristics and preferences.
Training disseminates 'the PROACT-SCIPr-UK® whole approach' which actively provides a framework considering all aspects of the person's life. The emphasis is on proactive working. The approach includes Proactive, Active and Reactive strategies and where the use of a physical intervention is required these will be risk assessed, in the best interests of the person and will always be the least restrictive, causing no pain or panic. The principles of person-centred planning and positive behaviour support are therefore fundamental to all PROACT-SCIPr-UK® courses.
Within The Loddon School®  PLLUSS – 'Personalised Learning for Life Using Supportive Strategies provides the basis of the PROACT-SCIPr-UK® 'whole approach' within a school setting.
PROACT-SCIPr-UK® was one of the first physical intervention training programmes to be accredited by the BILD Physical Intervention Accreditation Scheme. The recent external assessment of the programme reported: "Overall I found this to be a good submission, which if anything does not fully reflect the quality of the systems and practice which make PROACT-SCIPr-UK® an excellent ambassador for the BILD Code of Practice." In short stating that PROACT-SCIPr-UK® exceeds the requirements of the BILD Code of Practice, for which Loddon Training & Consultancy and The Loddon Foundation are very proud.

Features and Benefits
The features for the PROACT-SCIPr-UK® brand are as follows;
PROACT-SCIPr-UK® provides a person-centred whole approach to people management.
Staff are empowered with the skills to use a least restrictive approach.
PROACT-SCIPr-UK® provides a well-developed training and management system
These are complimented by the following benefits;
We provide a flexible solution which can be tailored to your organisation's needs
Injuries can be reduced for staff and the individuals you support.
Organisations can gain documentation to meet mandatory inspection requirements which are used by over 200 organisations nationwide.
The training provided is unique in that it provides organisations with the opportunity to blend their current systems and approaches with the PROACT-SCIPr-UK® philosophy providing the 'whole approach' which is made up of many facets.
Organisations and their trained staff are supported to implement the PROACT-SCIPr-UK® approach throughout their training and subsequently through our consultancy and support service.
All training is valid for 12 months at which time a standardisation and refresher course is required giving once again an opportunity for additional advice and support.