School Attendance Register 2018-9
The Loddon School®  is a 52 week residential school, therefore attendance is based upon 365 days a year.
Teaching goes on throughout the waking day, every day of the year.
Mainstream day school equivalent is 190 days per year, or a maximum attendance % in our terms of only 59%!
School Attendance Register 2018-9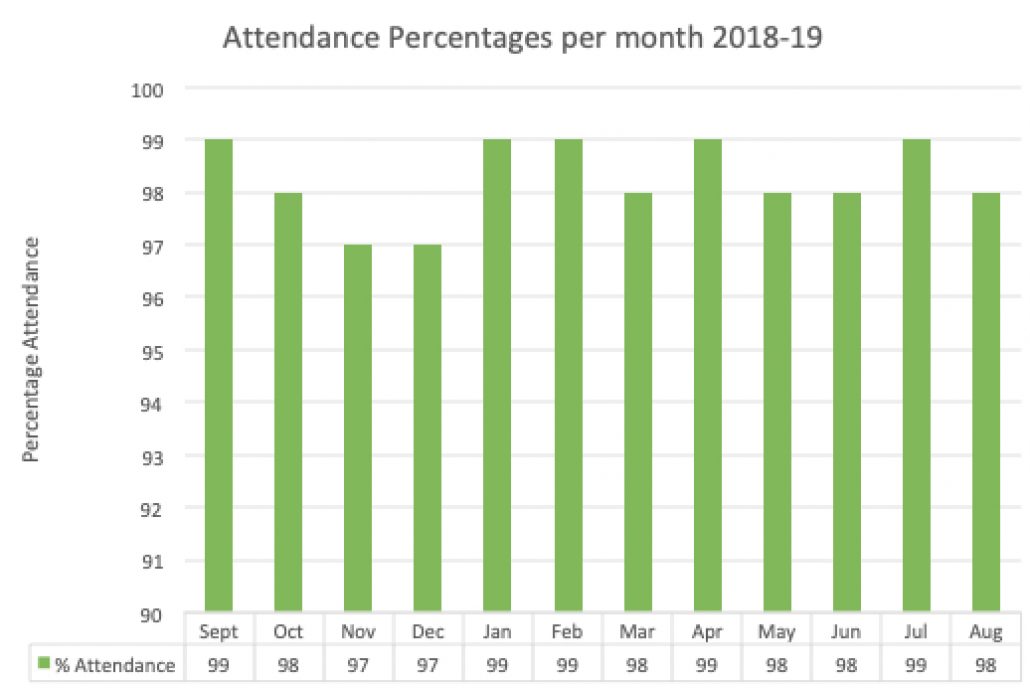 School Attendance Register 2017-8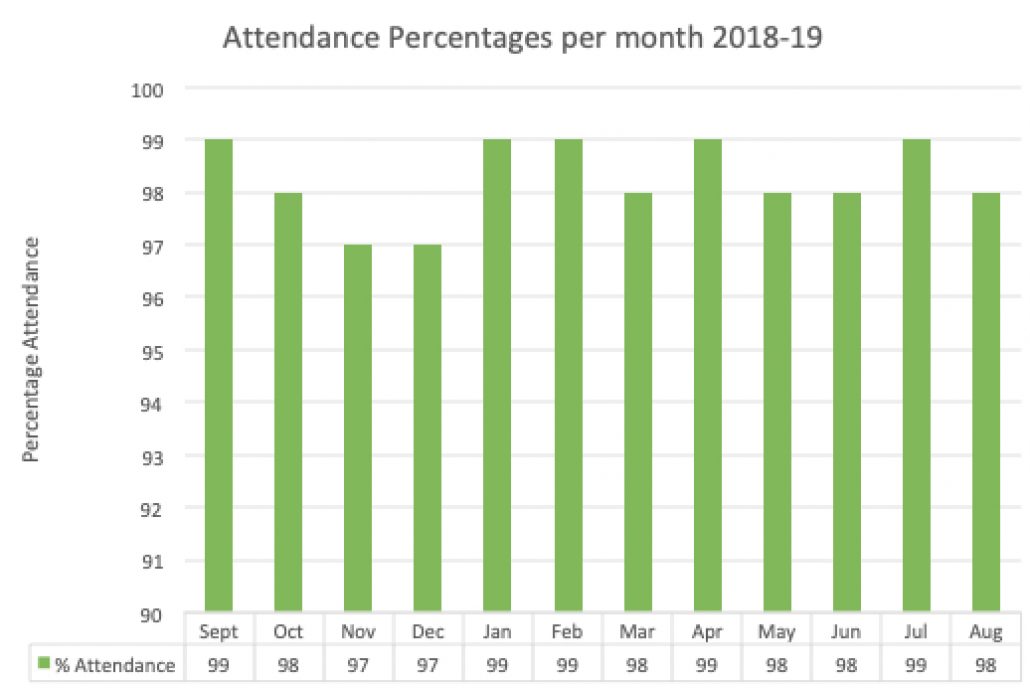 School Attendance Register 2017-8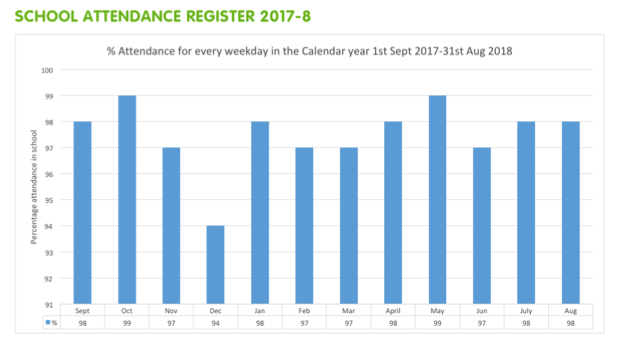 Student Attainment

Assessment stages aligned to the new 'assessment beyond levels' guidance
Developing: Young person is experiencing sessions, is listening, watching and may take part for short periods of time. Basic stage of the skill may be being explored and is well supported.
Mastering: Young person is starting to take part for a longer amount of time with support from staff. Has expectations of what will happen during the session. Showing some degree of independent mastering of skill.
Excelling: Young person is co-operative and joining in as much as possible and can follow instructions with less prompting and support from staff. A greater degree of independent use of skills or self- engagement of skills.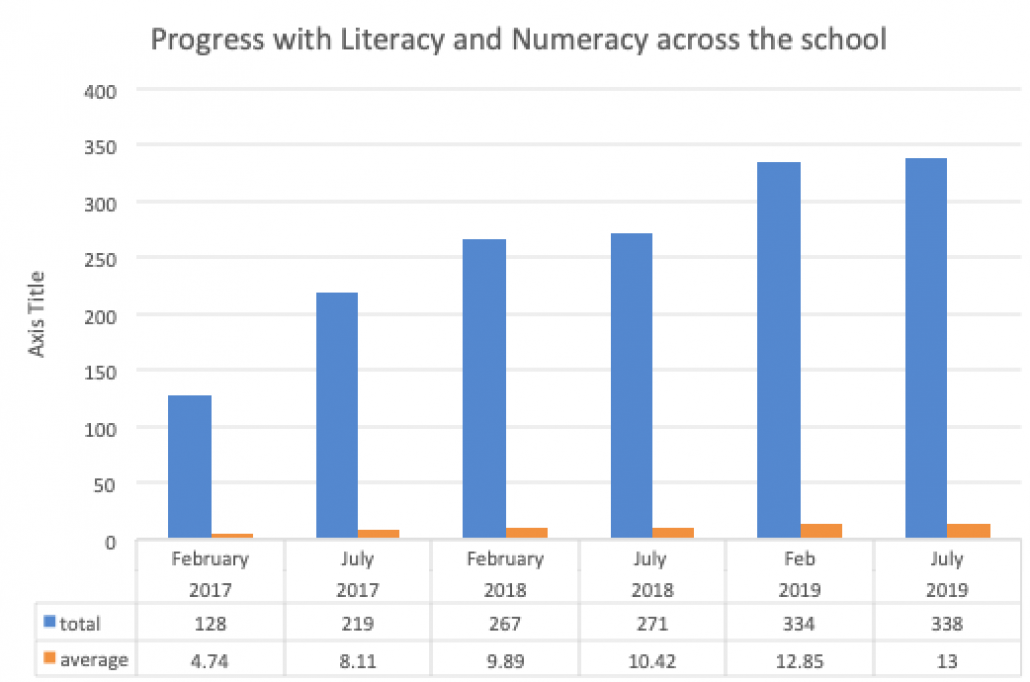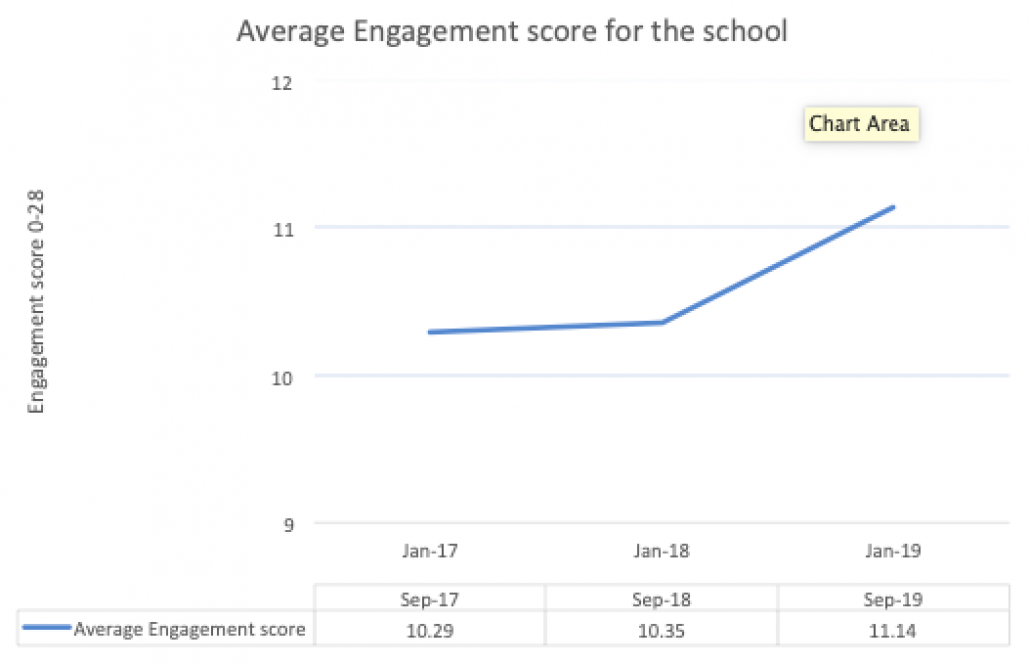 Engagement Profile

All students admitted to the school have a cognitive ability which means they are working below the national curriculum levels and now are assessed using the Engagement Profile and the 'Early Reading, Early Writing and Early Mathematics' levels which have replaced P levels.