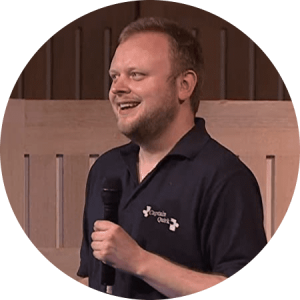 Autistic advocate and former teacher
Chris Bonnello is an autistic advocate, award-winning writer and international speaker, also a novelist and a former teacher (mainstream primary and special education). In 2015 he launched Autistic Not Weird to share his insights from both a personal and professional perspective, a venture which has seen him attract 155,000 Facebook followers and over 3 million page hits on his website (autisticnotweird.com), as well as speaking engagements as far away as India and Sydney Opera House. He is the author of the novel series "Underdogs", a series of dystopia books with heroes from a special school, and "What We Love Most About Life", an uplifting book designed to help autistic young people feel less alone. He was a nominee for the 2017 National Diversity Awards (Positive Role Model for Disability), two-time winner at the Autism Hero Awards (Top Journalist 2017, Online Social Community 2018) and won the National Autistic Society Professionals Award for Outstanding Achievement by an Individual on the Autism Spectrum in 2019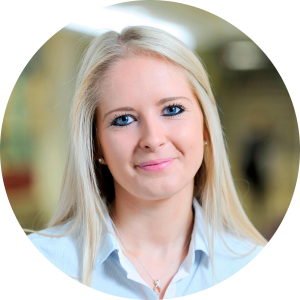 Clinical Psychologist, Oxleas NHS Foundation Trust & Researcher within the ReSpect Lab – Kings College London
 
Dr Freya Rumball is a highly specialist clinical psychologist working at the Oxleas NHS Foundation Trust adult autism assessment service and as a researcher within the ReSpect Lab at the IoPPN, King's College London. During her PhD at the University of Exeter, specialising in understanding the mechanisms of Posttraumatic Stress Disorder (PTSD) development, she became aware of a gap in literature regarding the experience of trauma and development of PTSD in autistic individuals. This interest was expanded into the clinical domain during a Doctorate in Clinical Psychology at the IoPPN, King's College London. Her clinical work uses integrative psychological therapy techniques to treat adults with complex mental health needs, including autistic individuals with comorbid mental health difficulties. Her interests include differential diagnosis and co-occurring mental health conditions in autistic individuals. Across the last decade Dr Rumball's research, in collaboration with the ReSpect Research group, has focused on increasing our understanding of the mechanisms and nature of trauma and PTSD for autistic adults. Dr Rumball is keen to discuss current knowledge in the field of trauma and PTSD in autistic individuals with wide audiences, to increase identification and support within this historically neglected area.
Behaviour Analyst and Division Lead, PBSC
Lauren has worked in the field of ABA & PBS for 8 years. She studied Psychology at the University of Liverpool and University of Padova in Italy, before completing her masters in ABA at Bangor University in 2017 and becoming a Board-Certified Behaviour Analyst in 2019. Lauren's clinical experience includes working across multiple settings such as schools and homes, working with a range of professionals and a range of individuals with a focus on supporting Autistic people and individuals with Learning Disabilities. Lauren is extremely passionate about the field and is motivated to increase quality of life for the individuals we support. Lauren enjoys collaborating with networks and families and is also interested in supervising others and providing consultation in the field of behaviour analysis.
Emma Brindley BCBA, Senior Behaviour Analyst, Redstone PBS.
Emma has worked in Behaviour Analysis and PBS for over 20 years.  She gained her MSc in Applied Behaviour Analysis from Bangor University and is a Board-Certified Behaviour Analyst.  Emma has worked with both children and adults in a variety of settings.  She began her career working in early intensive behavioural intervention in family homes and in schools.  Then going on to work within adult supported living and residential services.  Emma has also worked within a multi-agency adult safeguarding team which included input into residential services for people with dementia.  Emma specialises in functional assessment and intervention for complex behaviours of concern, supporting organisation-wide PBS strategy and staff support. She has a Post graduate certificate in Mindfulness-Based Approaches from Bangor University. 


Co-Founding Director – PBSuk   

Paddy, Co-founding director of PBS uk and has worked in the field of health and social care for nearly 20 years. His experience ranges across a variety of settings including family homes, schools, residential and supported living services and hospitals. He holds a BSc in intellectual and developmental disabilities from the Tizard centre and an MSc in ABA from Bangor. He is also co-host of the PBS matters podcast.
PBS UK work with adults and children with learning disabilities, autistic people and increasingly with people with dual diagnosis (i.e., mental health conditions). They also work with organisations and local authorities responsible for providing and commissioning support to these people. Their company mission is 'To help those with complex needs to flourish'.
PBS Practitioner – PBSuk   

Huw Price is a PBS Practitioner at PBS uk. Huw originally worked in an Applied Behaviour Analysis school before moving into an adult service supporting autistic people. Following this, Huw moved into a training and consultancy role working with organisations who supported a diverse range of different populations. Huw holds an MSc in Psychology, and is currently completing an MA in autism studies