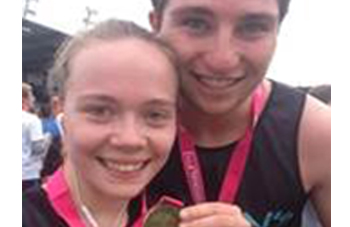 Having visited her mother at school and been to the school's Christmas play, Leah Barrett saw the work the staff did and was inspired by the fantastic children, she concluded that Loddon School was "full of happiness with the most caring staff."
As a teacher herself, she is aware that the young people at the school have very limited communication skills and so need very specialised learning and ways of communicating with the people around them. Having run a number of half marathons she has increased the level of challenge and has entered for the Tough Mudder race which is the half marathon combined with a series of tough obstacles (involving plenty of mud).
Please support Leah as she supports the school, taking part in this tough race, to raise money to help develop the sensory outdoor play area within the school.