(Personal Health and Social Education (PHSE) –Self Help, Eating, Health and Safety, Cooking, Cleaning, Community Access)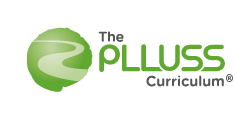 Students at The Loddon School® are reliant on adults for their help and support. Students need to learn to become independent in those skills that will specifically help them to prepare for adult life. Independence skills cover a wide range of learning needs that will enable students to experience an enhanced quality of life in adulthood.
Self Help Skills
These skills have little intrinsic motivation for our students and are taught in naturalistic ways. For example:
following a sequence for getting up in the morning
showering before and after a swimming session
dressing and undressing for swimming
putting on shoes/ boots, coats before animal sessions/walks
washing hands before meals, café, cooking
wearing appropriate clothes before outings
tolerating a hat for riding
Eating Skills
Many students have not experienced sitting at a table to eat, using cutlery, remaining in one place for the duration of a meal, sharing a table with others, clearing up after themselves. These skills are taught at meal times, café time and cooking sessions before being generalised to community venues.
Health and Safety
Students have no understanding of danger especially traffic, climbing to great heights, electricity, hot surfaces or liquids. Students are taught to behave appropriately around identified dangers but do not have an understanding of the reasons for doing so. For example:
to stop and wait on lane walks when a car comes into sight
to climb on climbing frames but not on window ledges
to switch on and off electrical sockets
to remain at a safe distance when food is cooking
Cooking
Students have regular cooking sessions although the school does not use hotplates or ovens. Students learn basic skills such as cutting, chopping, mixing, and stirring. They learn to open packets and containers and to make simple snacks. Some cooking sessions are sensory based and students have opportunities to experience a variety of tastes and textures.
Cleaning
Students help to keep the environment clean and tidy on a daily basis. For example:
clearing their plates and drinks at mealtimes
wiping the table and putting away their chair after meals
helping to make their beds and tidy their rooms
sweeping and vacuuming floors
washing dishes after cooking
putting away their laundry
Community Access
Students access a variety of community facilities depending on their age and tolerance. All students use the school mini buses. For example:
the village shop
the village bakery
local supermarkets
local cafes
the main shopping precinct
cinema
bowling
swimming pools
public transport
Links to 
Access to Learning and Understanding